Hey guys!
Since I haven't written an update since January, there's lots to catch up on, so let's dive in!!! 
UPCOMING SHOWS
April 30th:  "Cardiac" at House of Blues, Sunset BLVD.  Check out the music here:
 https://www.facebook.com/CardiacTheBand
May 2nd:  "Dixie Normus" at Toros Locos, Hollywood:  
http://www.dixienormusband.com/

NEW ALBUM ON iTUNES
Jamie Lynn Hard Band's new album "The Let Go" was officially released on iTunes on Feb17th of this year.  It's a little different from previous JLH albums, but it's gotten some great reviews so far and I think it's a very cohesive album.  Dan Cardinal at Dimension Studios in JP did an awesome job capturing the band and Jamie's vocals. Special thanks to Zach McNees for mixing & to JP Masters for mastering.  And to Chris Enright for laying some great keys on the Album!
Have a free listen to the tracks here:
 http://music.jamielynnhart.com/album/the-let-go
I'm a huge fan of all the tunes, but just for a "sampling" approach, be sure to listen to the opening track "All Defeats" to set the tone of the album, "Bad" to help you bust out some dance moves in your kitchen, "Sidelines" to blast in your car with summer weather and the windows down, and then get ready to really slow it down with "What Could Be".  When we were writing this tune, Doug Standley (the amazing drummer in JLH Band) kept pulling for a slower tempo, and dammit, he was right - the song comes in with a slow, crawling, just "gahhhh" drum intro, and that really sets the stage for one of my favorite tunes on the album - super emotive, very minimal and...well just listen to it.  Or even better, go see it live!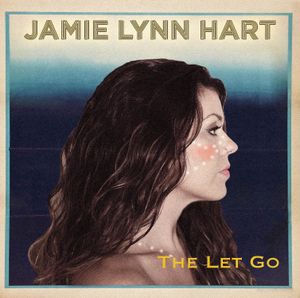 You can buy the album on iTunes or on Jamie's Website:
 http://music.jamielynnhart.com/album/the-let-go
And for a list of JLH shows in the Boston area check them out here:  
http://www.jamielynnhart.com/shows/
GAS
 
Gas you say?  Kevin, has your blog post turned crude?  Well I'm not saying it won't, but for right now "GAS" means "Gear Acquisition Syndrome", and I've got a bad case of it!!!  My latest Object of Desire is the new Line 6 G70 Wireless Guitar Rig (full disclaimer:  I work for Line 6), and I'm planning to indulge!  Check out the product demo from NAMM at the link below:
https://www.youtube.com/watch?v=wJv9jcBpmWs​
New Lesson Material - Coming Soon!
 
I recently worked with a Guitar Student who wanted a quick "tune up" lesson on some chord comping options when playing blues tunes.  We came up with 3-5 different approaches for how to play along to various blues songs ("Red House", "Route 66", and a few others), and we made audio recordings and transcribed the chords as aids for him to be able to play along with.  I'm planning to upload these files and give the "Lessons" page a fresh look and add a spot for this material (and other material like it) to be posted.  Stay tuned!

Live Music!
 
I think it's easy for musicians/performers to forget to go out and see music (or any art form really) - at least I've fallen into this mentality many times.  I'm now making an effort to go out and see more music, whether it be friends bands I'm supporting, or just randomly hanging somewhere where there's free music, or going to a huge festival.  I forget how inspiring it is to see other people's work, and for me I've found it helpful in my own craft - whether it be just being motivated by the sheer "AWESOMENESS" of someone else's song / live performance, or getting inspired to borrow some of their ideas and apply it in my own way, or just getting the itch to be on stage again myself.  Feel free to comment on this below - how do you get inspired when you see live music or other forms or art (film, art, theater - whatever!)?



If you made it all the way through this longer post - Kudos to you!  Thanks again for taking interest in what's going on, and hope to see you at show sometime soon 8-)


=KeV=