Hey guys!
The new Jamie Lynn Hart Band Album is here!  And to celebrate we're launching it with a CD Release Party
this Friday 10/17 at the Hard Rock Cafe
, right in Faneuil Hall!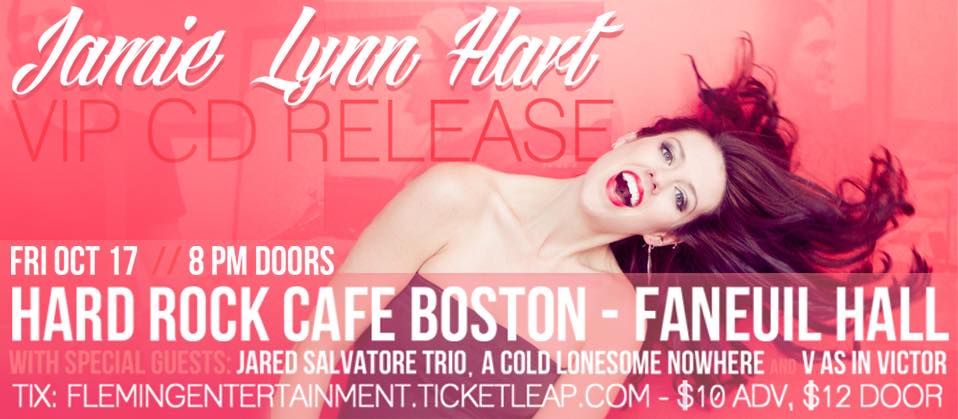 Also, if you pledged with our Pledge Music campaign, you can download the album before it's officially released.  It's called "The Let Go", and we're stoked about how it came out!
Hope to see you at the show!
-Kev